13 Apr 2021 17:00 - 18:30 Europe/Athens
GHD - 1st Virtual Closed Roundtable: "What future holds after COVID-19. Navigating the global economy after the pandemic"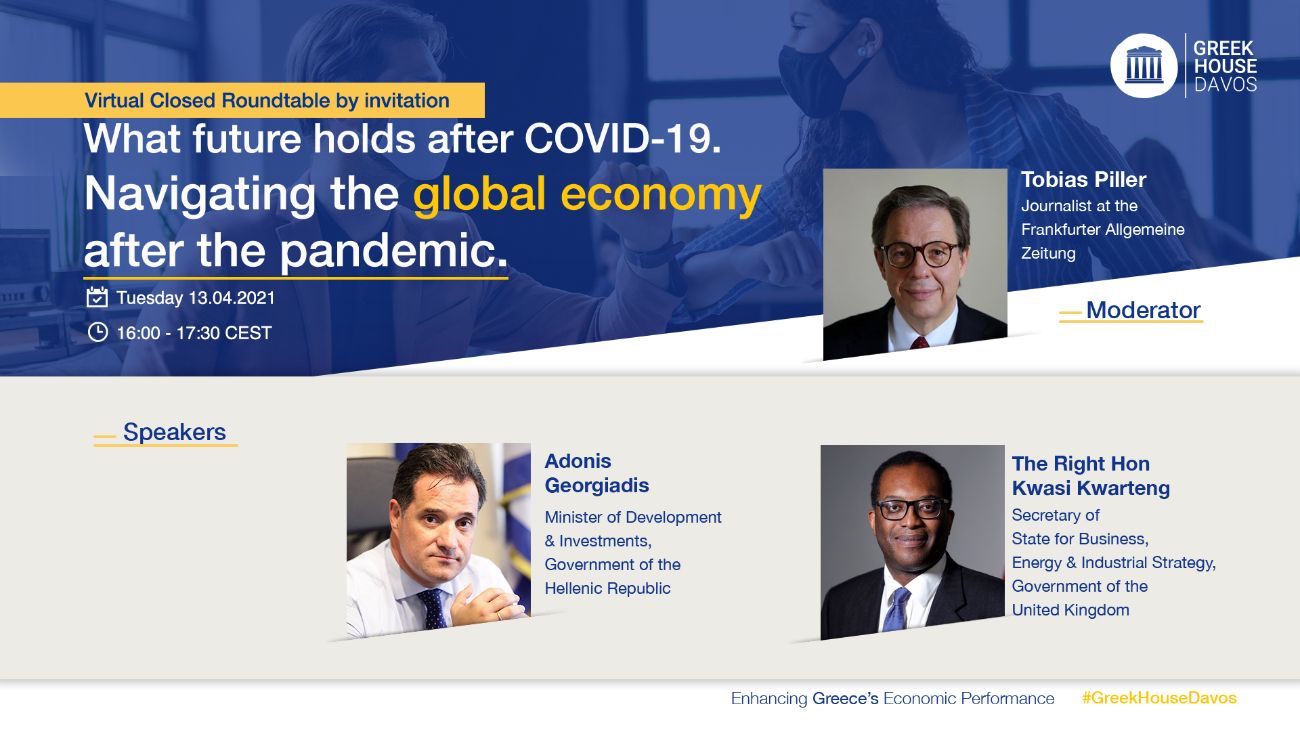 The outbreak of the pandemic revealed lurking vulnerabilities and reformed the world economic order. While states are devoted to curbing the unbearable repercussions and enterprises are struggling to survive, leaders worldwide are preoccupied with this relentless enigma: What is the necessary policy mix, in order to stabilize economies and restore growth?
The arising dilemma is whether the post-coronavirus recovery process can embody a transformational agenda not only to solve problems but also fundamentally restructure the culture and practice of the development model, on the basis of long-term sustainability.
The 1st Virtual Roundtable of Greek House Davos aspires to present a realistic & multifaceted synthesis of thoughts in view of the new era after the pandemic, with an emphasis on national strategies and international synergies that can forward domestic economic status.
Moderator
Speakers