22 Sep 2021
The Greek Wire - September 2021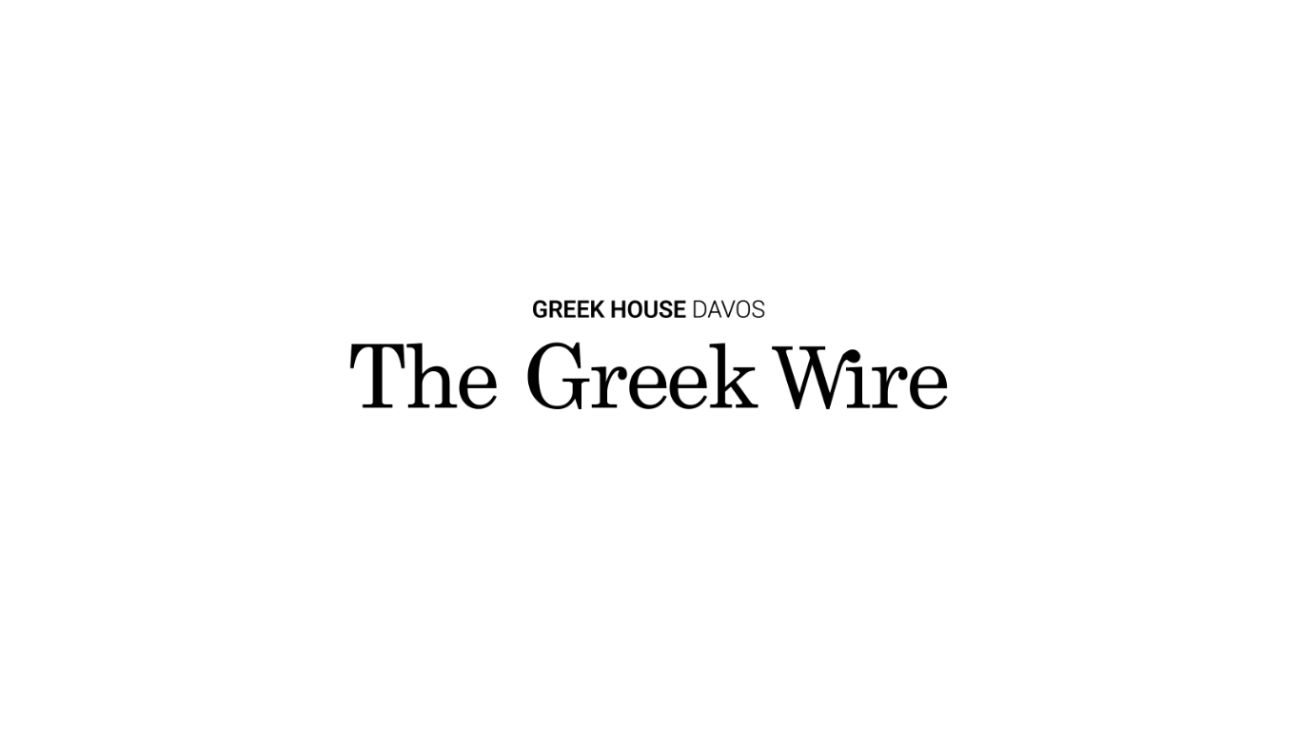 The Greek Wire is a monthly newsletter aiming to inform you about key economic and political developments in Greece.
Greece presented National Openness Plan

Prime Minister Kyriakos Mitsotakis presented Greece's first ever National Openness Plan, in Athens, yesterday, Tuesday September 21. The Greek Prime Minister highlighted that his Government's Openness plan is based upon an ambitious strategy, designed to bring about substantial tangible results in the long run.
At the same time, the Greek premier highlighted that Greece has already made important leaps towards a more open and enabling economic and investment environment.
Greece's National Openness Plan is structured upon the notion that "Openness policies are measurable" and will be serving two major goals:
a. Boosting exports, which "constitute the mirror of competitiveness". Greece has the potential to expand its exporting capabilities both when it comes to traditional industries and innovative ventures.
b. Enhancing Greece's attractiveness as investment destination. According to the government's narrative, the recent investment boom Greece experienced, -which includes, inter alia, investments of major multinational corporations such as Microsoft and Volkswagen, - proves that foreign investors understand Greece's prospects for creating stable and ever growing goodwill.
It's important to note that Prime Minister Mitsotakis transferred competence of Greece's international economic relations and openness to the Foreign Ministry, in an effort to create a modern national foreign policy platform with economic diplomacy being a central pillar.
The Prime Minister underscored that Greece's holistic rebranding is very much connected to achieving a shift in perceptions about Greece's image abroad.
According to the Greek Foreign Ministry's Annual Report on Greece's Image, which analyzed more than 10.800 pieces in 50 major international outlets, it's the first time after ten years of crises and negative publicity that Greece is enjoying a positive shift.
Deputy Foreign Minister Fragogiannis quoted EY's Attractiveness Survey, which shows Greece being among the ten more attractive investment destinations in Europe. According to the same survey, 62% of firms asked, estimate that Greece's attractiveness has been indeed enhanced, while 75% support that it will be further enhanced in the near future.
Export growth and investment flows increase
Exports data indicate that Greek economy's openness has been boosted. According to the Hellenic Statistical Authority, during the first seven months of 2021, total exports value reached 22,11 billion euros, presenting a 24,7% increase compared to the first seven months of 2020 and a 19,95% increase compared to the same seven months of 2019.
Foreign Direct Investment flows reached 2.31 bn euros during the first six months of 2021, presenting a 34% increase compared to the same period of 2020 as well as a 12,5% increase compared to the first six months of 2019.
Enterprise Greece, the official investment and trade promotion agency of the Greek state received 208 investment requests during the past two years, presenting a significant boom over the past six months, having also organised 39 investment promotion activities (physical or virtual). Also, 24 large investment projects were forwarded to the Interministerial Committee for Strategic Investments. Their value is estimated at 4,8 billion euros and the jobs created at 3.335.
Moody's upgraded long-term deposit ratings of four Greek banks
Last Monday, Moody's Investors Service (Moody's) upgraded the long-term deposit ratings of National Bank of Greece, Eurobank and Alpha Bank to B2 from Caa1, and Piraeus Bank's long-term deposit rating to B3 from Caa2. Moody's outlook on the deposit ratings of all four banks is positive.
Greece sees this development as a vote of confidence to the Greek Banks and the progress they've made in cleaning up their balance sheets.
According to Moody's, Greek economy's robust growth opens windows of opportunities for banks so that they can increase the loans and support their revenues. According to Moody's report, "the positive outlooks reflect Moody's expectation that the four banks will continue to improve their credit profiles, and be in a good position to manage any new problem loan formation as a consequence of the coronavirus pandemic. The ratings could be upgraded in the coming quarters if the banks maintain their sound capital and liquidity, while fully implementing their transformation plans by further reducing their problem loans and leveraging the economic and credit growth potential of the Greek economy, which will benefit significantly from the EU's recovery and resilience facility (RRF)".
Rating Agencies Expect High Growth Rates
International rating agencies expect that Greek economy will sustain its high growth record in 2022 and 2023, taking into consideration the 16.2% annual leap in Greece's gross domestic product in the second quarter of 2021 and tourism's strong performance. UBS sees growth of 7,8% while Capital Analytics if forecasting 8,5%. According to UBS, current growth recorded, sets Greece in the most robust path of the last twenty years.
These optimistic forecasts are mainly attributed to structural reforms implemented by the government, with Moody's Analytics highlighting that high growth rates are the outcome of targeted public policies aiming to limit red tape, support green growth and digital transformation as well as of the high levels of trust indicated by foreign investors during the recent bond issuing.
Codification of Legislation
During the past few decades, Greece has suffered by legislative complexity and legal fragmentation. This condition had created an environment of legal insecurity, where citizens did not clearly know their rights and obligations, judicial procedures were slow, competitiveness was eliminated and corruption was flourishing. Lack of transparency and integrity of public administration and state action discouraged private initiative. To tackle this condition, the Greek Government has set forward a bold codification process in crucial sectors such as tax legislation and consumer protection legislation.
Real Income Increase and Unemployment Decrease
Government policies implemented during the pandemic have already resulted in an increase in employees' real income, which ranges from 305€ to 533,6€ annually, for people earning nominal wages.
At the same time, despite the economic ramifications of the pandemic, jobs were protected and unemployment decreased. According to Greece's statistical authority, unemployment rate fell to 14,2% this July, compared to the 17,3% rate of July 2019. The number of employed persons is the highest one since August 2011 and the number of unemployed persons is the lowest one since October 2010