12 Mar 2021
The week that was... powered by European Business Review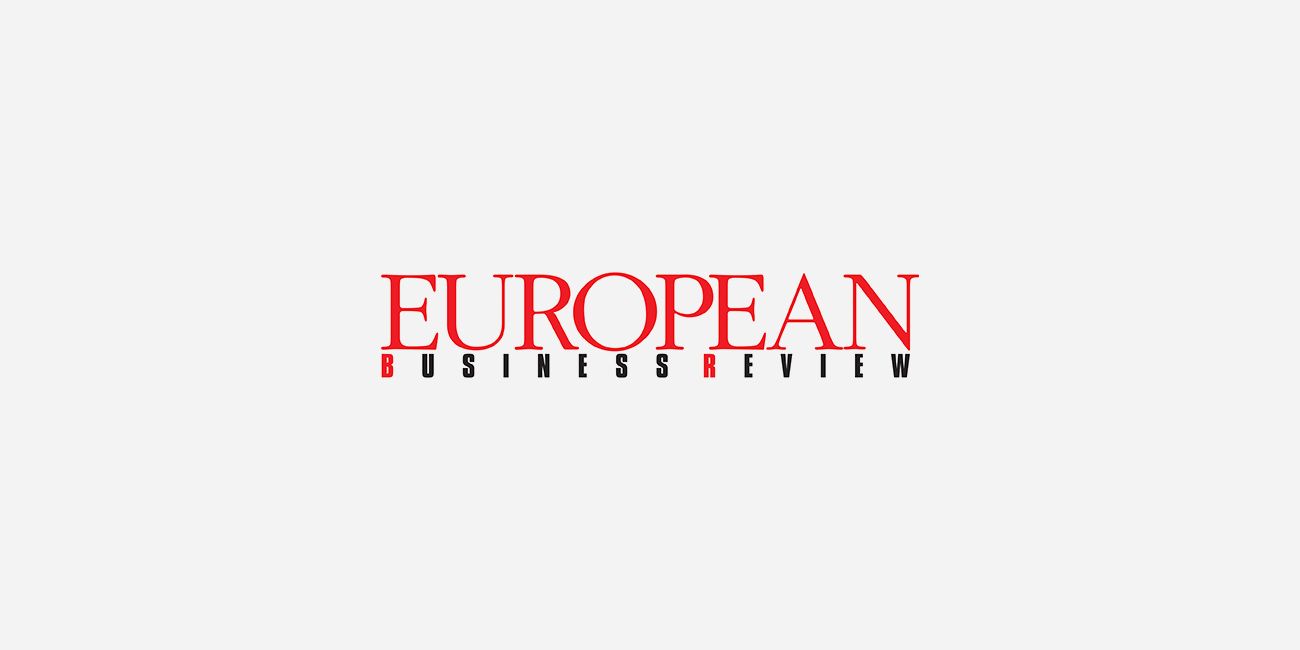 The Israeli military said Friday that it has conducted a joint naval exercise with Greece and Cyprus, in the latest sign of increased cooperation among three countries that increasingly view Turkey as a rival in the Mediterranean Sea. It said the "Noble Dina" exercise, which was led by Israel and also included France, covered "anti-submarine procedures, search and rescue scenarios, and a scenario simulating battle between ships." The exercise was concluded on Thursday. Greece and Cyprus are embroiled in a dispute with Turkey, which has sent gas prospecting vessels into waters claimed by Greece and drilling ships into an area where Cyprus claims exclusive rights. The tension brought NATO allies Greece and Turkey close to open conflict last year, but tensions have eased since then.
Furthermore, US Secretary of State Antony Blinken's testimony to the House of Representatives Foreign Affairs Committee on Wednesday contained indications of further US involvement in the Eastern Mediterranean region, as well as direct references to Turkish provocations against Greece. "We have looked with real concern over the last year and of course more recently, at some of the actions taken in the Eastern Mediterranean particularly by Turkey in terms of various claims, and it is very important that the US stands up and engages in advancing stability," he said, adding that the US insists that any disputes that arise will be resolved peacefully and diplomatically, "not militarily, not through provocative actions." Washington, he added, has "called out actions including by Turkey that violate international law or commitments as NATO ally and that includes provocative actions against Greece like violations of airspace." He also referred to Ankara's purchase of the Russian S-400 weapons system. Blinken's reference to violations of Greek airspace is seen as a very clear message to Ankara, as it is an issue that Washington usually avoids raising, mainly because of Turkey's objections regarding the scope of Greek airspace. His message is also a reflection of the deeply problematic US-Turkish relations.
Prime Minister Kyriakos Mitsotakis and main opposition leader Alexis Tsipras accused each other of sowing division for political gain in the aftermath of an incident of police brutality in a suburb of Athens last Tuesday, during a debate in Parliament earlier today. The debate was sparked after a police officer was accused of hitting a citizen repeatedly with a collapsible baton, without due cause, during routine checks on compliance with Covid-19 restrictions in the main square of Nea Smyrni neighbourhood in Athens. Footage of the beating went viral on social media, sparking public outrage. Greek Police (ELAS) has ordered an internal investigation over the incident, while the officer involved has been suspended. Mitsotakis described the officer's behavior as "unacceptable" and confirmed reports that he has been suspended pending an investigation into the attack. "I unequivocally condemn it, regardless of what preceded or what followed. A police officer must exercise restraint and follow the rules even when insulted and harassed," he told lawmakers. In his response, Tsipras accused the premier "of choosing tension and division" as his main strategy and losing control of the pandemic. He expressed his support for all the citizens that have suffered police violence and wished a speedy recovery to the policeman who was beaten by hooligans in Nea Smyrni. These were "heinous incidents that cannot be tolerated by any democratic citizen," he continued, adding that it is the responsibility of the state and the government to guarantee social peace.
The existing committee of experts advising the government on the pandemic must reshape to add experts from different research disciplines instead of one to become more efficient, according to professor Manolis Dermitzakis. The professor of genetics at the University of Geneva, stated today during a TV interview, in the first wave of the pandemic, the decisions for the committee were simple. It only had to decide whether some activities should open or close, while the public largely complied with the restrictive measures. But the complexity of the situation as the pandemic continued from the summer onwards was so great that a commission which includes only doctors could not function. Dermitzakis also argued that the panel must have fewer members.
"A committee that has 30-40 members and consists only of doctors cannot function," he said. "It is a moment when we have to say that this committee is tired, perhaps it has passed the point where it can function. Maybe some of its members could continue to be useful, but what is needed is interdisciplinarity, that is, many different experts and a fewer people – five not 30." Dermitzakis also said he supported the reopening of schools, stores and outdoor eating venues.
The Greek PM announced on Thursday the continuation of economic support measures through April, as the persistence of Covid-19 infection rates raises the likelihood of another extension to the lockdown. Among the measures planned by the Finance Ministry are a new round of tax advance refunds worth 1 billion euros, as well 500 million euros earmarked for to subsidise businesses' running costs, most likely to be delivered in the form of tax or social security credits. A further round of subsidies for business loans dubbed "Bridge II" is likely to be among the first measure announced, at a cost of 300 million euros, while rent freezes for catering businesses, gyms and other activities put on hold by the lockdown are also on the table. The government estimates that each week of lockdown costs the state 750 million euros in support measures and lost revenues, while officials have repeatedly stated that fiscal space is tight. The Finance Ministry is now thought to be eyeing March 29 as the new likely date for starting to ease the restrictions, though officially the government refuses to commit to a timeline. Asked about it earlier this week, government spokesperson Aristotelia Peloni said that any discussion about dates was "not of the present".
The authorities are struggling to catch up with the continuing spread of the virus which is hitting Athens particularly hard. In his weekly briefing on Wednesday, Health Minister Vassilis Kikilias said that the equivalent of a medium-sized hospital was filling every day with new Covid admissions. Covid ICUs in Athens – presently totalling 362 beds - once again exceeded 90 pct of capacity. Two private clinics were drafted into the national health system's roster of dedicated Covid facilities on Thursday, while an appeal went out to private doctors to volunteer on paid basis in the public hospitals. The spread of the virus does not appear to be abating despite a progressive tightening of lockdown measures over the last three weeks, with official estimates for the transmission rate Rt currently standing at 1.06 and positivity rates in the past week remaining high at 4.3%. Hinting at some of the reasons for persistent infection rates, Kikilias mentioned that the bulk of new infections were registered in the economically active 20-50 age group, and appealed to workers and businesses to respect health measures. While households and indoor gatherings are being blamed as the proximate cause of the spread, attention is also turning to the role played by workplaces (particularly unregulated labour) and public transport.
Four out of 10 respondents to a recent survey said they expected their personal financial situation to worsen during the pandemic, with over half of them saying that they fear being unable to meet basic demands. Almost equal numbers said they expected their income to reduce, and one in four said they feared losing their job. An overwhelming majority of respondents – eight in ten – said that they did not have access to any state support during the pandemic, while six in ten said they did not have access to bank credit. While the government is pinning its hopes on EU funds for the post-pandemic recovery, eight out of ten respondents did not see themselves as being in line to benefit from the funds. The survey points to a large portion of the population who feel they are falling through the existing safety net, and equally large numbers who see themselves being excluded from economic recovery measures. The findings ring alarm bells for the government, as they seem to suggest that its messages of reassurance are largely missing their target, and confirm that the biggest challenges lie ahead, in dealing with the mounting economic cost of the pandemic and the long-drawn-out lockdowns and managing the social fallout from the eventual withdrawal of economic support.
Companies with more than 20 employees now have the right for their staff to have free rapid tests for the coronavirus up to twice a month. Applications can be submitted on the Labor Ministry's ergasia.testing.gov.gr platform. This program is being implemented by the ministries of Labor and of Digital Governance, in cooperation with the National Organization for Public Health (EODY). The aim is to increase the frequency of tests in companies where the high number of employees means people are in closer contact, thus raising the risk of contagion. It is added to the other measures applying – i.e. obligatory teleworking (where applicable), special-purposes leaves and increased checks by the Labor Inspection Squad in companies regarding adherence to health protocols against Covid-19.
The hybrid work model that has emerged in Greece during the pandemic, with the combination of working from home and from the office, looks like it's here to stay in the domestic labor market, as six out of every 10 employers say this will be their main choice over the next six to 12 months. The employment prospects survey by the Manpower Group also records relatively optimistic prospects for hirings for the second quarter of the year: With 22% of employers expecting an increase in their staff, 7% a reduction and 71% no change, overall employment prospects are positive at a rate of 15%. However, this is two percentage points below the survey of the previous quarter, and 16 points below the same quarter last year. The market is still awaiting the new institutional framework on teleworking in the context on an ongoing global debate on the so-called "right to log out" – i.e. a worker's right not to be expected to work beyond their normal working hours. The bill on teleworking was announced months ago and is expected to be tabled in Parliament next month, at a significant delay.
Exports remain resilient, as despite the global economic recession and the multiple factors against them, they have started 2021 on a positive footing. They recorded a 1% annual increase in January, excluding fuel, according to data released on Wednesday by the Hellenic Statistical Authority (ELSTAT). Exports excluding fuel products amounted to 2.01 billion euros, against €1.99 billion a year earlier. When fuel is included, exports declined 12.1% to €2.51 billion against €2.85 billion in January 2020. Chemicals, food, raw materials and tobacco-alcoholic beverages were the main product categories to record an exports increase in January. Among the factors hampering exports – besides the recession – one should include the considerable delays in the maritime transport of commodities due to fewer ships being chartered, as well as the increased costs (and delays) of raw materials and equipment that exporting enterprises require, due to the lack of containers observed in recent months. Imports posted a major decline of 16.7% year-on-year, reaching €3.95 billion in January against €4.75 billion a year earlier.
Greece ranks second among European Union member-states in bandwidth concession for fifth-generation (5G) telecommunication network licenses. The country is second only to Finland in granting companies the frequencies they require to deploy their state-of-the-art technology for cellphones. According to December data by IDATE, Greece has already conceded 83% of the bandwidth available for 5G networks, against an EU average of 35.7%. Finland has conceded 100%, while Cyprus ranks joint third along with Germany, the Czech Republic and Slovakia with 67%. Other countries above the EU average rate are Luxembourg and Austria (66%), Hungary (61%), Italy (60%) and France (59%). Greece's climbing to second place in the European rankings is particularly significant if one takes into account that just a year ago the country was among the bloc's laggards which had not yet launched the concession process.