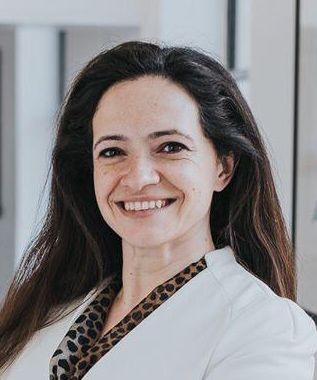 Angela Stathi
Global Policy Expert at the United Nations Development Program (UNDP)
Angela Stathi is a Global Policy Expert at the United Nations Development Program (UNDP). As a pre-vetted Technical Youth Expert for the UNDP Angela is supporting the implementation of the UN Youth Agenda 2030 and other international projects addressing youth-specific needs including supporting young people's role in COVID-19 response and recovery, promoting, and supporting youth civic engagement and participation in decision-making and governance, youth economic empowerment, youth participation in resilience- and peace-building, and youth empowerment. As a GLG Council Member, Angela advises large international clients in the Technology, Finance, and Professional Service sectors.
With her deep passion to help transform people's lives and economies, during her Executive MBA studies at London Business School, Angela held the position of CEO at Reload Greece Foundation, where she worked with the UK and Greek governments, major donors, family offices, global corporates and academia to help technology entrepreneurs to turn innovative ideas into products and services and helped them connect with experts and investors. In this role, Angela was responsible for the management of the organization's strategy, people, finances, systems, and operations. As the spokesperson for the organization, Angela represented the organization at high-profile events that included government officials, C-level executives, and the media.
Prior to her work in the nonprofit sector, Angela worked for more than 15 years in the financial services sector for investment managers and credit rating agencies. In her most recent role in the financial services sector, Angela was the Vice President at Moody's Investors Service Commercial Group where she was responsible for a global team based in London, Hong Kong and New York that developed innovative products and worked on strategy, regulatory and competitive analysis projects. In this role, Angela liaised with large international banks, asset management groups and insurance companies. Before that Angela was responsible for Moody's Asset Management commercial group in EMEA and to some extent the APAC region. Between 2014 to 2019 Angela launched four credit rating products and in 2014, Angela received an Achievement Award for her personal contribution to strategic initiatives of the company and for being a leader and a change agent in her line of business.
Before joining Moody's, Angela worked in relationship management and business development roles in Paris and London for Schroders, Goldwinds, BNP Paribas, and Fitch Ratings. In her role at Schroders in London, Angela was a Relationship Manager responsible for developing Schroder's business globally with global financial institutions such as Citigroup, HSBC, Deutsche Bank, Bank of America Merrill Lynch, Standard Chartered, and Allianz; before being responsible for Schroders' UK institutional sales to UK pension funds and investment advisers.
She is currently a London Business School - School Ambassador, a UN Women UK delegate to the Commission on the Status of Women (CSW65), Governor at St Michael's School in Highgate London and an active member of Google's Women Techmakers. Previously she served at the Educational Community of the 100 Women in Finance and was a Co-chair of Moody's Women and Multicultural Employee Resource Groups.
As a British, Greek, and Brazilian national/passport holder, Angela has a very multicultural and multilingual background. She is fluent in 6 languages including English, French, Portuguese, Greek, Spanish and Italian.
Angela holds a Master's in Business Administration (MBA) from the London Business School in London and a (BA Hons) in International Business in Finance and French from the University of Brighton in partnership with the EDHEC, business school in France, and an Investment Management Certificate from the CFA Society of the UK (Part 2). She has recently completed Google's Digital Marketing Foundation certificate, a Change Management, a Project Management, and a Cloud Technology certification to help companies accelerate their businesses online and remotely as a response to the pandemic.