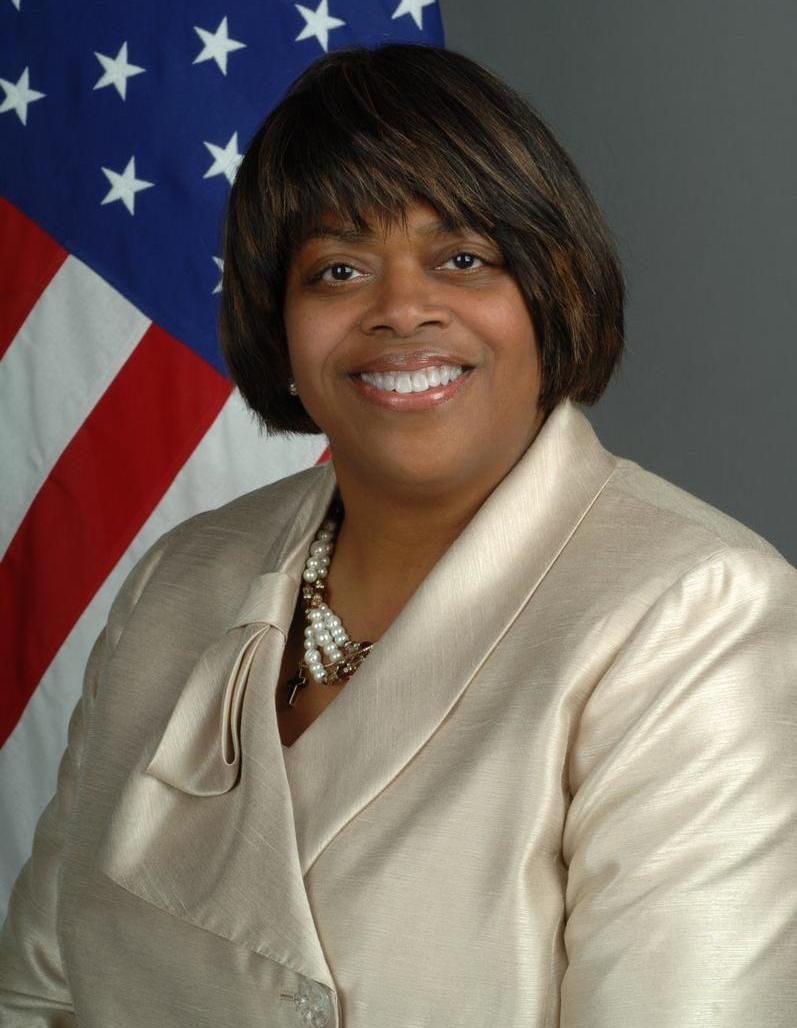 Ambassador Suzan Johnson Cook
United States Ambassador-at-Large for International Religious Freedom during the Obama Administration, Founder and Chair of the Global Black Women's Chamber of Commerce
Hon. Suzan Johnson Cook is the Founder and Chair of the Global Black Women's Chamber of Commerce (GBWCC).
Suzan Johnson Cook was appointed by President Barack Obama as the United States Ambassador at Large for International Religious Freedom from May 2011 to October 2013. She was the principal advisor to both the President and Secretary of State for Religious Freedom globally. She was the first African American and the first female to hold this position and represented USA in more than 25 countries and more than 100 Diplomatic engagements, integrating Religious Freedom into our Foreign Policy and National Security Priorities.
An international influencer known for her bridge building giftedness, entrepreneurial skill and distinctive diplomacy with dignity, Johnson Cook has just been named a distinguished visiting fellow with the Catholic University of America for 2014 and has been invited to be a Fellow at Oxford University, London England. Essence Magazine named her one of the "Top 40 Power Women," along with First Lady Michelle Obama (2011), and Moves Magazine recently named her as one of the "Top Power Moves" women for 2013 at a Red Carpet Gala in New York City. Johnson Cook is the recipient of several awards, including the Woman of Conscience Award from the UN, the Martin Luther King Jr. Award, the Visionary Leader's Award, the Judith Hollister Peace Award and the Hellenic Award for Public Service.
Johnson Cook was a television producer with NBC and ABC and also served with CBS. She has had a distinguished career in public service, having served as a Presidential Advisor, a White House Fellow on The Domestic Policy Council and having directly worked with a Cabinet Secretary. She was also the President of Moving Up Productions, a communications, leadership and political consulting firm.
After attending Riverdale Country School, she received a bachelor's degree in speech, cum laude, from Boston's Emerson College and holds two master's degrees, one of which is in technology, from Columbia University. She has also earned a doctorate. An alumna of Harvard University, she served as a faculty member, teaching speech and communications to some of today's most distinguished leaders. She is a graduate of the Minority Business Executive Program at Dartmouth College's Amos Tuck Business School.
Prior to joining the Department of State, Johnson Cook authored ten books, three of them bestsellers: Too Blessed to be Stressed: Words of Wisdom for Women on the Move; Sister to Sister: Volume One: Devotions for and from African American Women and Becoming a Woman of Destiny: Turning Life's Trials into Triumphs. She is also an activist, analyst, entrepreneur and commentator, professional speaker, White House Fellow and faith leader. She has given more than 2,500 speeches and been featured on most major TV and radio shows, including: The Today Show, Good Morning America, FOX Midday and The Dave Dinkins Show. She also hosts an internet show, Conversations with Ambassador Sujay.