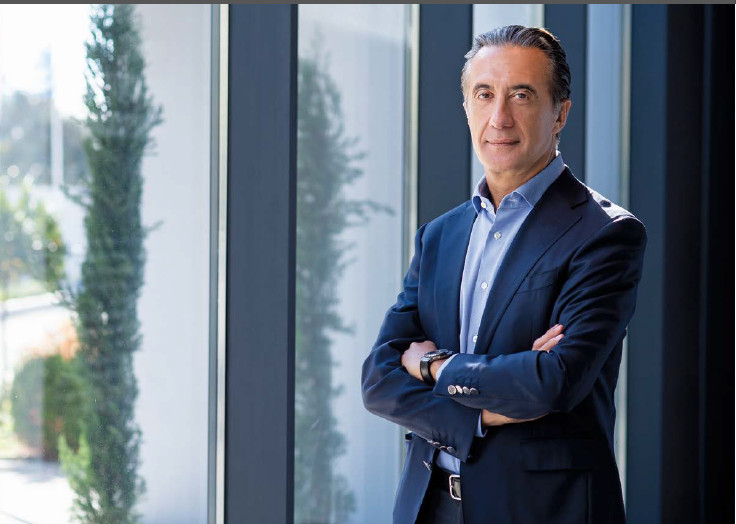 Christian Hadjiminas
Chairman EFA GROUP, Vice President HELLENIC ENTREPRENEURS ASSOCIATION (EENE)
Christian Hadjiminas graduated in 1981 from Columbia University with a B.A. in Economics (Magna Cum Laude) and in 1983 from Wharton Business School (University of Pennsylvania) with an MBA in Business and Finance. After working as a Senior Trader at Phibro-Salomon Inc. in 1987, he has set up his first company in New York and soon thereafter in 1989, he has moved his business in Greece and established EFA VENTURES in Athens. Very soon, EFA VENTURES became one of the leading industrial cooperation service providers in the world.
Mr. Hadjiminas is today the President of EFA GROUP, a set of companies with a leading-edge position in the international market with more than 30 years of experience, in the fields of Aerospace, Security, Defense, and Industrial cooperation.
With production facilities and head offices in Athens, as well as offices in Arlington VA, Kempen, Abu Dhabi, Singapore and strategic industrial partners in the US, Saudi Arabia, Middle and Far East, the Group has established itself as a leader in its field in more than 55 countries worldwide.
Apart from EFA VENTURES (www.efaventures.com), the Group consists of a number of international high tech companies, such as THEON SENSORS (www.theon.com), SCYTALYS (www.scytalys.com), ES-SYSTEMS (www.esenssys.com). All companies are powered by the top worldwide B2B platform for industrial cooperation / offsets, epicos (www.epicos.com), which is also operated by the Group.
Mr. Hadjiminas is also the Vice President of the Hellenic Entrepreneurs Association - EENE (www.eene.gr) and Head of EENE International, as well as Founder and Honorary President of the Wharton Alumni Club of Greece.