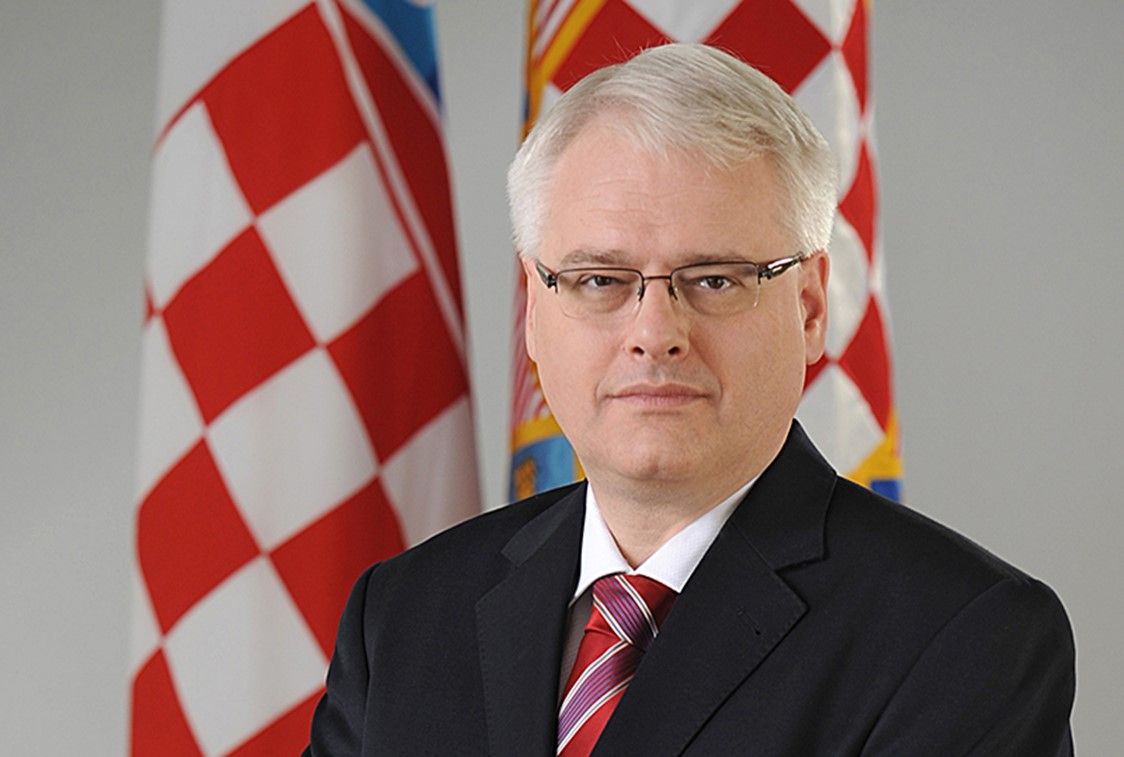 Ivo Josipović
f. President of the Republic of Croatia
Professor Dr. Ivo Josipović was born 28 August 1957 in Zagreb, where he completed primary and secondary school, graduated from the Faculty of Law of the University of Zagreb in 1980, and passed the bar exam. He earned a master's degree after completing post-graduate studies in criminal law in 1985, and his doctorate in 1994 having defended his thesis on "Law on Arrest and Pre-trial Detention in Criminal Procedure Law." He also has a degree in composition from the Academy of Music, University of Zagreb.
Prior to his election as President, he was a university professor, Member of the Croatian Parliament, and composer. At the Faculty of Law, University of Zagreb, he lectured on Criminal Procedure Law, International Criminal Law and Misdemeanour Law. At the Academy of Music, University of Zagreb, he lectured on Harmony. He has published several books and more than eighty scholarly and expert papers in journals and magazines at home and abroad. He has composed some 50 compositions for various ensembles (symphonic orchestra, chamber orchestra, soloists) that are performed by eminent Croatian and foreign artists. His music has been published as sheet music and on a score of CDs. He is the recipient of a number of Croatian and international artistic prizes and awards, inter alia the Grand Prix of the European Broadcasting Union and two "Porin" Croatian Record awards. For a number of years, he was Director of one of the largest festivals of contemporary music, Music Biennale Zagreb, and Secretary-General of the Croatian Composers' Society.
He has collaborated with many Croatian and foreign national, scientific, university and artistic institutions in Germany, the US, Canada, Austria, Hungary, Finland, Italy, Azerbaijan, and Mongolia. As a legal expert he participated in the UN PrepCom for the establishment of the International Criminal Court and the Diplomatic Conference in Rome. He was an associate-expert of the Council of Europe for monitoring prison systems in several countries. As a legal expert, he drafted and co-drafted several Croatian legislative bills. He represented Croatia before the International Criminal Tribunal for the former Yugoslavia (ICTY) and the International Court of Justice (ICJ). He is a fellow of several national and international juridical and artistic associations, among others, the World Academy of Art and Science, the Croatian Law Centre, the Croatian Society for European Law, the Croatian Association for Criminal Sciences and Practice.
He was elected President of the Republic in January 2010 and held office until February 2015. During his tenure the Republic of Croatia becomes a member of the European Union.