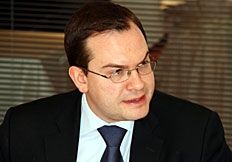 Jovan Ratković
Senior Fellow, Agora Strategy Group, Brussels
Jovan Ratković, political expert, is a Senior Advisor, Agora Strategy Group AG, Munich, Germany. He is also the International Secretary and Member of the Presidency of Social Democratic Party (SDS) in Serbia.
Previously, Mr. Ratković served as Special Adviser (2004-2006) and Foreign Policy Adviser (2006-2012) to the President of the Republic of Serbia, Adviser to the Minister of Defense of Serbia and Montenegro (2003-2004), and National Coordinator of Serbia and Montenegro of the Stability Pact for South Eastern Europe (2002-2004).
Before joining the public service, Mr. Ratkovic had been actively involved (as co-founder of Otpor movement and Managing Board member of the non-governmental Serbian Information Centre in London, UK) in the pro-democracy movement in Serbia that forced the autocratic leader Slobodan Milosević out of the office.
Jovan Ratković is a graduate of the University of East Anglia in Norwich, UK and alumni of Bucerius School of Global Governance and the Munich Security Conference Young Leaders Programme.
In 2008. the President of the Republic of Italy decorated Mr. Ratkovic with "Star of Italian Solidarity" Medal – Order of the Knight.